English Heritage sites near Bracknell Parish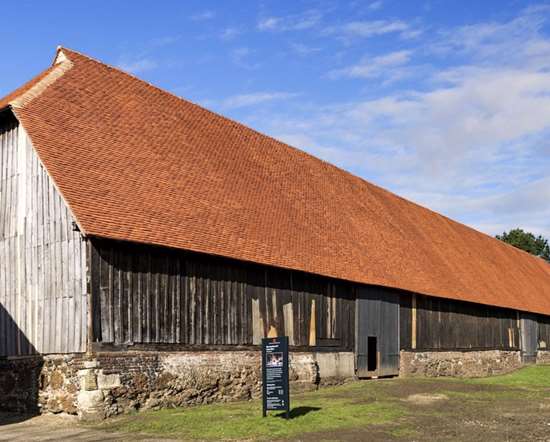 HARMONDSWORTH BARN
13 miles from Bracknell Parish
This Grade I listed oak-framed medieval barn ranks alongside the Houses of Parliament, Westminster Abbey and Buckingham Palace for its exceptional architectural and historic interest.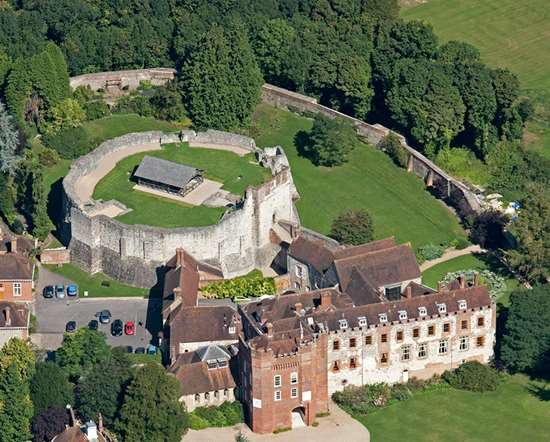 FARNHAM CASTLE KEEP
13 miles from Bracknell Parish
The impressive motte and shell keep of Farnham Castle, Surrey, founded in 1138 by Bishop Henry of Blois. An enjoyable day out within travelling distance of London.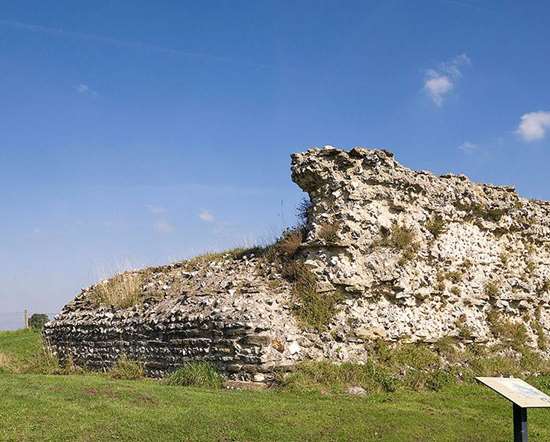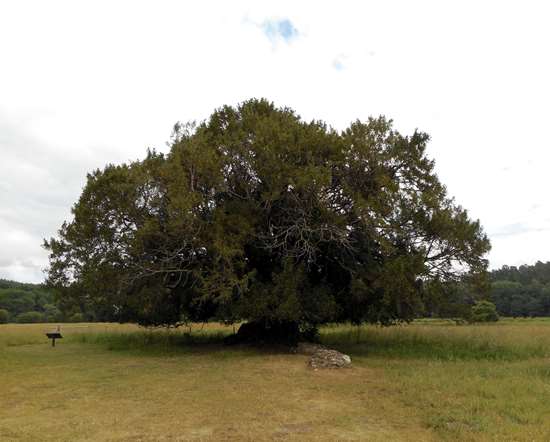 WAVERLEY ABBEY
15 miles from Bracknell Parish
Fragments of the church and monastic buildings of the first Cistercian abbey in England, founded in 1128.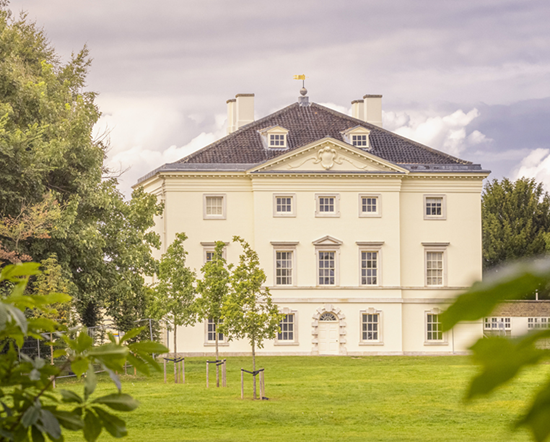 MARBLE HILL
19 miles from Bracknell Parish
Marble Hill is the last complete survivor of the elegant villas and gardens which bordered the Thames between Richmond and Hampton Court in the 18th century.
COOMBE CONDUIT
21 miles from Bracknell Parish
Coombe Conduit is made up of two small Tudor buildings connected by an underground passage.Water was once supplied to Hampton Court Palace via this tunnel.
---
Churches in Bracknell Parish
Church at the Pines

The Pines School, Hanworth Road Hanworth Bracknell
http://www.church-at-the-pines.org


What is THE CHURCH @ THE PINES ?

We are a group of Christians who meet together on Sundays to worship God. Our aim is to do this in a way that is meaningful and friendly, discovering the relevance of faith to life today.

Sunday Service
The Main Service is every Sunday at 11am, during which there are children's activities, as well as a crèche (located in the church lounge at the back of the hall). Services end at approximately 12noon, after which refreshments are served in the church lounge, where there is also a bookstall.

Midweek Activities
TBA



St Michael and St Mary Magdalene, Easthampstead.

Crowthorne Road, Easthampstead Bracknell
(01344) 425205
http://www.stmichaelseasthampstead.org.uk


THE CHURCH IS OPEN FOR PUBLIC WORSHIP.

WE ARE ALSO LIVESTREAMING WORSHIP ON YOUTUBE: ST MICHAEL'S EASTHAMPSTEAD.

A warm and friendly welcome awaits you.
A large and active congregation support a wide range of weekday prayer, study and action groups. There is a large Junior Church and active Youth group which meet on Sundays.

Tea, coffee and cakes are available after the main Sunday Eucharist and after other major services. It can be very noisy, crowded and friendly! Please join us and make yourself known to the clergy or sidespersons so that we can welcome you.

The Eucharist is our main act of worship on Sundays and Weekdays. The ethos of the Church is one of traditional worship allied to a liberal and inclusive approach to both social issues and theology.

God has been worshipped on the site of the Church for well over 1000 years. According to local tradition in AD 635 St Birinus, the first person to bring Christianity to the area, baptised in the spring just west of the Church.

The Church was originally at the centre of the Royal Manor of Easthampstead in the Windsor Forest. We are now part of the town of Bracknell.

The present Parish Church was rebuilt in 1867 and is one of the fifteen Pilgrimage Churches of the Oxford Diocese. It is an impressive building to which visitors from home and abroad come to see our nineteenth stained glass windows by William Morris and Edward Burne-Jones.

The Churchyard is part of the "Living Churchyards" scheme. It supports a range of rare and unusual flora and fauna among which is the Yew Tree, said to be over 1000 years old.

Please also look at our other churches, Church@the Pines in The Pines School and St Francis & St Clare in Jennett's Park School.


---
Pubs in Bracknell Parish
Blue Lion
Boot

48 Park Road, Bracknell, RG12 2LU
(01344) 483118
bootbracknell.com


A country style pub on the outskirts of the town centre, handy for Bracknell and Wokingham college. Extensively refurbished Summer 2017.
Bracknell & District Royal British Legion Club
Bridge

Wokingham Road, Bracknell, RG42 1PP
(01344) 862912
greeneking-pubs.co.uk/pubs/berkshire/bri...


This spacious community local on the outskirts of Bracknell has just been refurbished. It serves two real ales from the GK range (sometimes three) and prides itself on serving reasonably priced meals. Suitable for families during the day an...
Cannie Man
Crown Wood

Opladen way, Bracknell, RG12 0PE
(01344) 867374
gklocalpubs.co.uk/locations/crown-wood-b...


A community local in the centre of the Crownwood estate offering Sports TV, Pool Table and keenly priced food. Regular events include Crib on Monday, Quiz on Thursday, live Music on Friday and Karaoke on Saturday. Lots of reasons to visit,...
Downshire Arms

Downshire Way, Bracknell, RG12 7AA
(01344) 423585
beefeater.co.uk/steak-restaurant/berkshi...


Originally an old Coaching Inn, circa 1700s, the bar area is situated where the old pub used to be and retains the low beam style of decor, some of which may be original. The dark wood bar itself is both ornate and impressive. The bar is op...
Downshire Golf Course
Golden Farmer

Reeds Hill, Easthampstead, Bracknell, RG12 7LS
(01344) 420879
goldenfarmer.co.uk/


A busy estate pub on the corner of a main road. Formerly a Bass Charrington, then Marstons pub and is now part of the Greene King estate. It has recently been refurbished and reopened as a Greene King 'Hive' pub There is one bar, part of...
Green Man

Crowthorne Road, Wildridings, Bracknell, RG12 7DL
(01344) 423667
greeneking-pubs.co.uk/pubs/berkshire/gre...


This truly ancient building, reputedly a 16th Century former coaching inn, has recently reopened after an extensive refit making it a lot more popular locally and with much wider appeal. A new manager started in October 2015. It is now poss...
Horse & Groom

Bagshot Road, Bracknell, RG12 9RB
(01344) 422444
harvester.co.uk/restaurants/southeast/th...


A Harvester serving food at competitive prices. Breakfast is served from 9 am to 12 noon, Saturday and Sunday. There is a separate drinking area.
Market Inn

Station Road, Bracknell, RG12 1HY
(01344) 311629
greatukpubs.co.uk/marketinnbracknell


The pub is opposite the station, formerly the site of Bracknell's last operating brewery and at one time a Firkin pub. Office workers and older people form the lunchtime clientele; evenings bring a younger, rowdier crowd. Families welcom...
Newtown Pippin

Ralphs Ride, Harmans Water, Bracknell, RG12 9LR
(01344) 426298
thenewtownpippin.com


A two bar locals pub on the main road through Harman's Water where the new licensees have introduced real ale for the first time in many years. The two bars are split on entrance with one being used for local families and the other, slightl...
Old Manor
Prince of Wales

64 Shepherds Lane, Bracknell, RG42 2BT
(01344) 306138
princeofwalesbracknell.co.uk/


Fully refurbished including a new bar in August 2017, this unassuming pub is deceptively large with separate food and bar areas. An extensive and very well priced menu is available with a separate children's menu. The bar area shows sports...
Royal Oak

Bay Road, Bracknell, RG12 2NN
(01344) 422622
theroyaloakbracknell.co.uk/


A deceptively large pub with room for two pool tables. Sky Sports are shown on multiple TV screens around the pub. Monday nights are Quiz Nights, Darts Nights on Tuesdays, free Pool Tables on Wednesday nights, Live Music on Saturday nights,...
Running Horse
Silver Birch

Liscombe, Bracknell, RG12 7DE
(01344) 457318
greeneking-pubs.co.uk/pubs/berkshire/sil...


A recently refurbished friendly local where a warm welcome is assured from Rob and his team. The main bar has three hand-pumps, with Abbot being a permanent fixture and two changing beers supplied from the Greene King range. Food is availab...
Weather Vane

Arlington Square, Bracknell, RG42 1NA
(01344) 319520
brewersfayre.co.uk/en-gb/locations/berks...


A Brewers Fayre serving breakfast from 06.30am, main meals from noon, primarily for customers of the Premier Inn. There is a bar area for drinking, featuring one real ale.
William Twigg